We know sometimes it can be difficult to deal with accountants. Give us the opportunity to change your perspective and take the frustration out of your accounting. We will maximise your deductions to ensure you get a better result.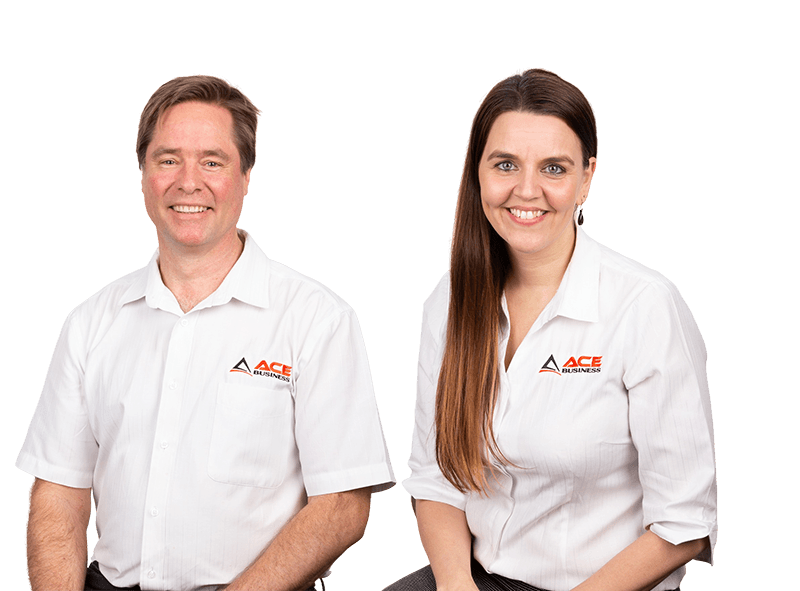 Accounting
Making tax compliance easy
Tax Returns
Maximum returns in minimal time
BAS Lodgement
Take the headache out of tax lodgement
Bookkeeping
Reduce your stress so you can focus on what you do best
How can Ace Business help you?
We ask you the right questions to ensure that we can seek out any deductions that may not have been previously considered. Our Adelaide Accounting Firm Ace Business, will discuss what you do with you, and work out a strategy to make the accounting work in your favour.
While we are working on your
Adelaide Accounting
, we will endeavour to:
Get you the most deductions
Get your accounting done quickly
Communicate with you to ensure errors aren't made
Give customer satisfaction that is second to none
I sincerely thank Bec for her personal touch. Being new to Australia Bec helped guide me through the taxation process. I totally appreciated her advise and knowledge and was thrilled with the outcome! She has also been extremely helpful with the tax requirements with regards to the ownership and sale of overseas properties. I personally would recommend Bec for anyone in need of an accountant.
Ace Business can help your Adelaide Business
There are many different types of accountants in Adelaide SA, but where South Australias Ace Business is great, is that we care for all of our clients, whether it is a small family business, an employee in the public sector or multinational companies with branches in places like Hong Kong, or the United States. We assist businesses in streamlining their processes, and using the best accounting solutions for them.
Not all businesses are the same, so we aim to give each and every client personalised service to aid their financial position.
When looking for tax agents, Ace Business is the tax agent Adelaide trusts.
We don't just stop there though. We also are in close contact with a number of other local businesses that can help with the following services and more:
Financial Planning
Listed Companies
Selfmanaged Super Funds
Life Coaches
We strive to give people and businesses a holistic experience that you can rely on and trust for your business matters.
It's one thing to be Adelaide Accounting experts, but our process is what sets us apart. We listen to what you need and use modern practice to make sure that you and your business are getting everything they need. Not just at tax time!

Cloud Accounting
Using cloud software to do your accounting, is not only convenient, it saves you time and money. We can guide you towards the modern accounting and bookkeeping methods. We are Adelaide Xero Accountant experts that are well trusted.

Constantly Learning
The world of taxation is constantly evolving and we always ensure that we keep learning more about what works in the current times. Our thirst for accounting knowledge that can be applied to our Adelaide clients is important to ensure that you are getting the most modern Adelaide Accounting advice.

Expert Advice
We give solid advice for you and your business. Our goal is to use our skills and knowledge to guide you in the right direction for your business. Whether it is advice on business management, software options, integrations or tax claims, we are approachable and easy to discuss your business matters with.

We Listen to you
Without getting a solid insight into your business, we won't know enough to give you solid advice. Finding out more about your circumstances, and the way that you run your business is an important step to providing solid accounting advice.
I think that anyone that knows us, knows that we love DEXT (Formerly Receipt Bank). A lot of our clients use it, and we encourage them to use it. Any productivity tips we have that may make the processes easier we are happy to share. We have recently moved our email...